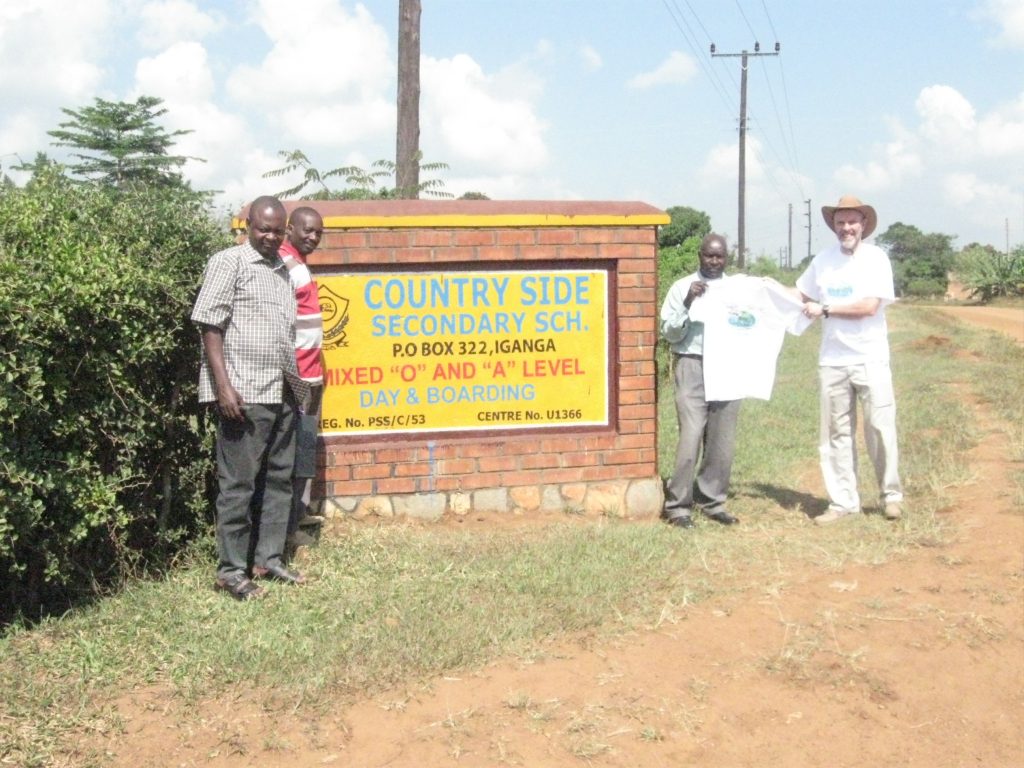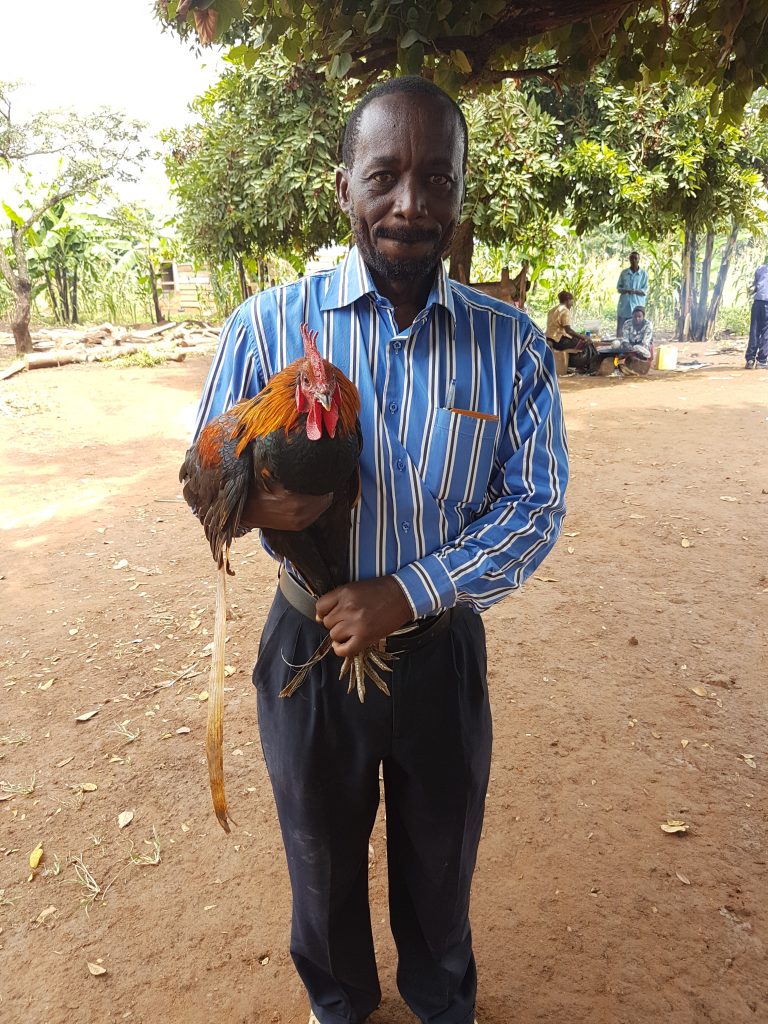 Country Side Senior Secondary School is located in a rural area of Northeast Uganda, about 45 minutes from the nearest "trading centre" of Iganga, and 2 hours from the major city of Jinja. The student body consists of about 1,000 pupils, in 6 grades. According to the principal, it is one of the best-managed high schools in Uganda. And he is in a unique position to know. He is the retired Ministry of Education "Education Standards Inspector". After retirement, he chose to go back to his first love; teaching. He was able to choose which ever school he wanted; he chose Country Side, for its commitment to educational excellence, and respect of each student, especially girls.
At Country Side School, the Internet for Humanity (I4H) Information/Communications Technology Centre (ICTC) has enabled teachers to "reenter the 21st Century". Now, instead of leaving behind all the digital conveniences they had become familiar with in University, in order to teach in a rural school, they can access the latest research and information pertaining to the courses they are teaching, and they can communicate with their friends and colleagues.
The ICTC has allowed the students to jump into the 21st Century! Robert Tabula spearheads coordinated research projects among schools with I4H ICTCs. Students at 2 schools are paired as "research teams". Students at one school learn to use e-mail and Word-Processing to articulate research questions. These are sent to the students at the 2nd school, who must access Wikipedia and other online resources to perform the research. Then they write their reports, and send them back via e-mail attachment.
These projects have been enthusiastically embraced by students; several of whom have gone on to University &/or rewarding jobs, for which they would not otherwise have been qualified.
From left to right, this photo shows Mr Badru Balidawa, a tireless education/development advocate for over 25 years, Mr Tagede Muzamiru, the owner/director of Country Side School, Mr Okello Ogola Peter, the Principal, and Mr Robert Porter, President of Internet for Humanity, in front of the school marquee, at the occasion of the installation of their ICTC, January, 2014.
A touching event transpired when I had an opportunity to revisit Country Side School in June, 2017. After exchanging greetings and pleasantries, Mr Tagede disappeared, only to reappear carrying a squawking chicken. He explained: "This is from one of our first students to have opportunity to learn computer-literacy. Thanks to your system, she has gone on to a successful career. She told me "If that muzungu (Caucasian person) who brought the computers ever returns, you give him a chicken from me as thanks!" The Tabula family enjoyed fresh chicken for some good days!